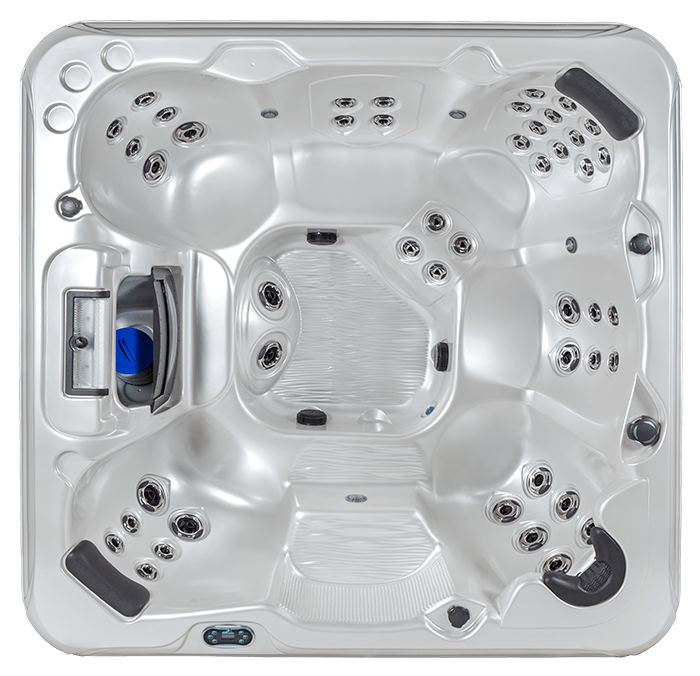 91 x 91 x 36 in
231 x 231 x 91 cm
7
Seats 7 people comfortably
(1) 5.0 BHP (2.5 HP continuous) 2-Spd • (1) 5.0 BHP (2.5 HP continuous) 1-Spd
Elite: (2) 5.0 BHP (2.5 HP continuous) 1-Spd
Standard Features
Warranty

Lifetime Structure
5-Year Surface
3-Year Parts, Labor, Plumbing and Electrical

1-Year Cabinet

Cover
Weather Guard Cover
Insulation
ThermalWrap Insulation System with ABS Bottom
Topside
Digital Control with LCD Color Illuminated Topside
Heater

5.5 kW for North America (60 Hz)
3.0 kW for Export (50 Hz)

TropicStar LED

(3) 2 in. Lights
(1) 3.5 in. Spa Light

Jets

Stainless Steel/Graphite Jets
Dual Aqua Foot Jets (961L, 861L, & 859B Model Only)

Cabinet
Maintenance Free Royalwood Cabinet
Filter
50 sq. ft. Filter
LED

Pillowfall LED (735L Model Only)
Ozonator
Heater Valves
12 in. TropicFall (N/A on 735L)
Optional Features
Elite Model Upgrade

Circulation System with Microfilter

Full Foam**

All Acrylic Colors

Stereo Systems (N/A on 531L)

1) Bluetooth® Music Experience
Bluetooth Receiver, AM/FM, USB, Auxiliary Input, (4) Speakers, Subwoofer


2) Auxiliary Input & Bluetooth Media Locker
Bluetooth Receiver, 3.5 mm Input for MP3 devices, (4) Speakers, Subwoofer

Water Purification
1) Optix AOP™
2) O3 Infusing Chamber*
3) FROG® @ease™ w/SmartChlor™+++
Worldwide WiFi App Module

Download App for Smart Device to Control Spa Wirelessly

LED Lighting

1) Pacific Aqua Glow LED
ªRefer to Owner's Manual for Full Description | ** Required by law for certain states. Check with your local dealer. | +++ Where Allowed By Law
Cabinetry colors
Royalwood is a premium material used in the construction of our Tropic hot tub cabinetry. It adds both visual charm and years of maintenance-free life to the spa. Our Royalwood cabinetry includes a diverse range to suit different tastes and styles. Whether you prefer a neutral and classic tone like Taupe, Java, Grey, or Charcoal Black, there is a color option available to complement any outdoor or indoor setting.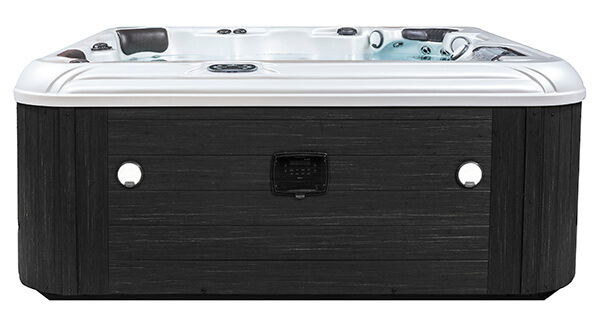 Acrylic colors
Tropic Seas Spas ensures that their hot tubs are built to last and maintain their quality over time by using Lucite Spa acrylic. Their acrylic, known for its strength and durability, forms the foundation of our hot tub designs, providing a reliable and long-lasting structure. View the wide range of stunning colors below.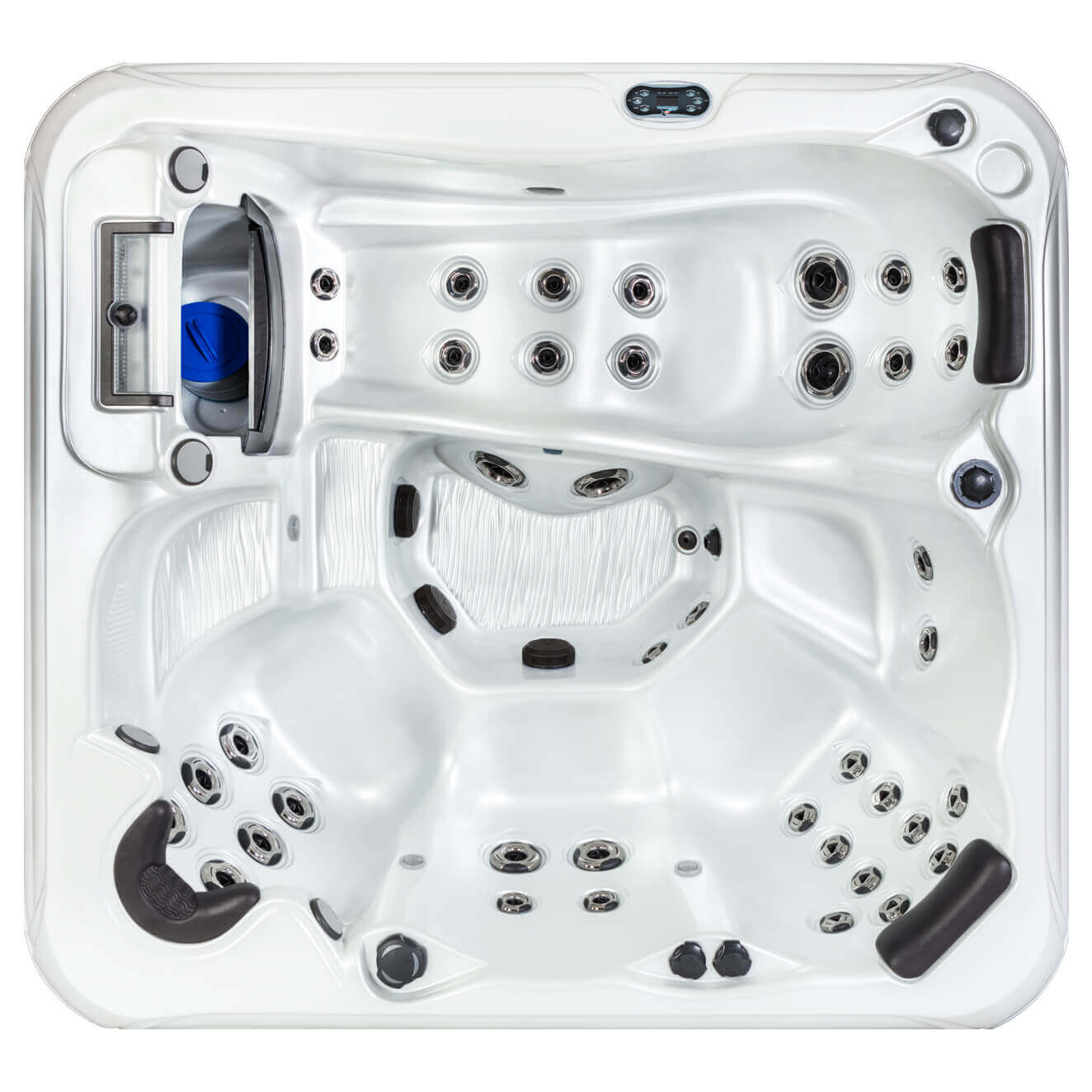 Silver Marble++
Marble Series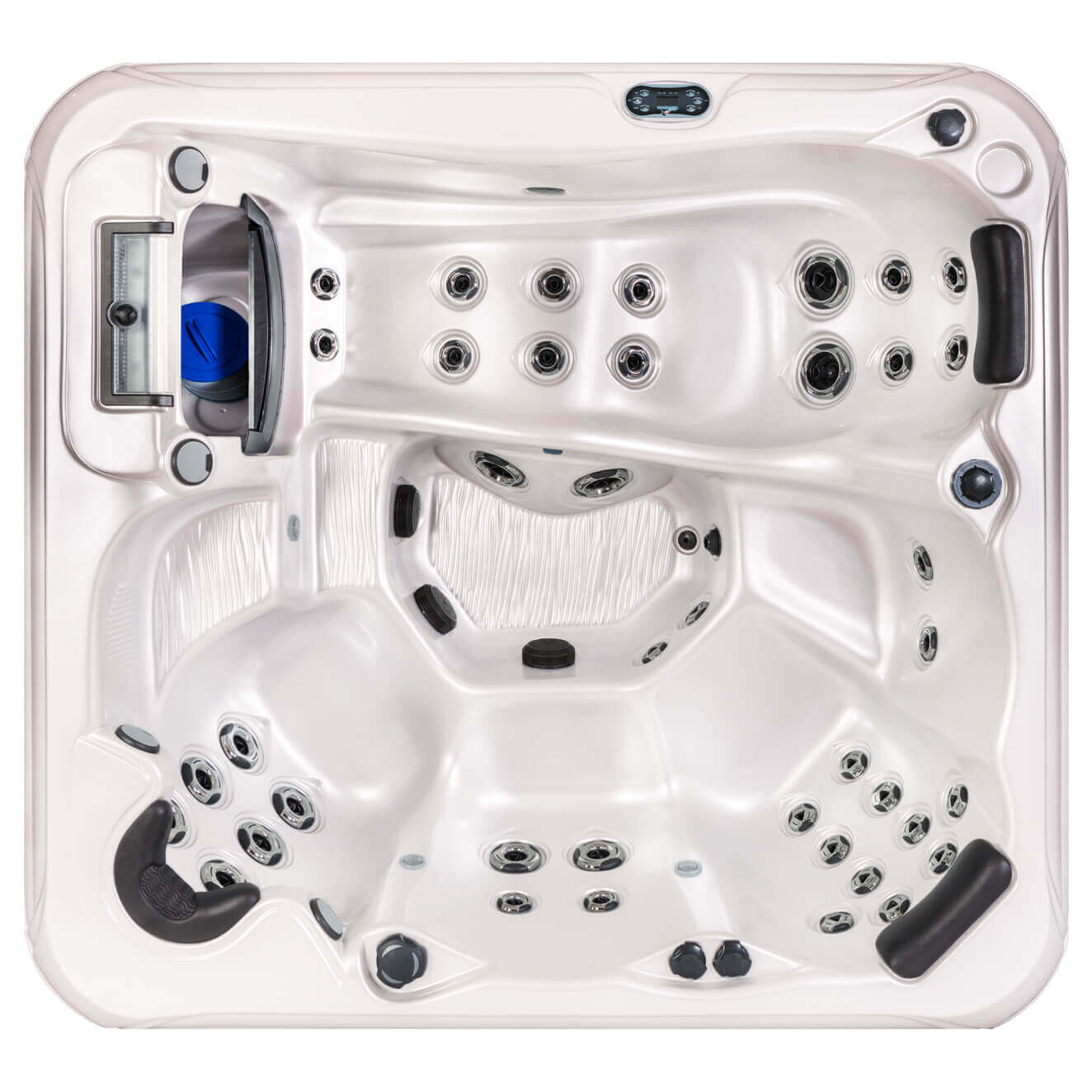 White Pearl++
Luster Series+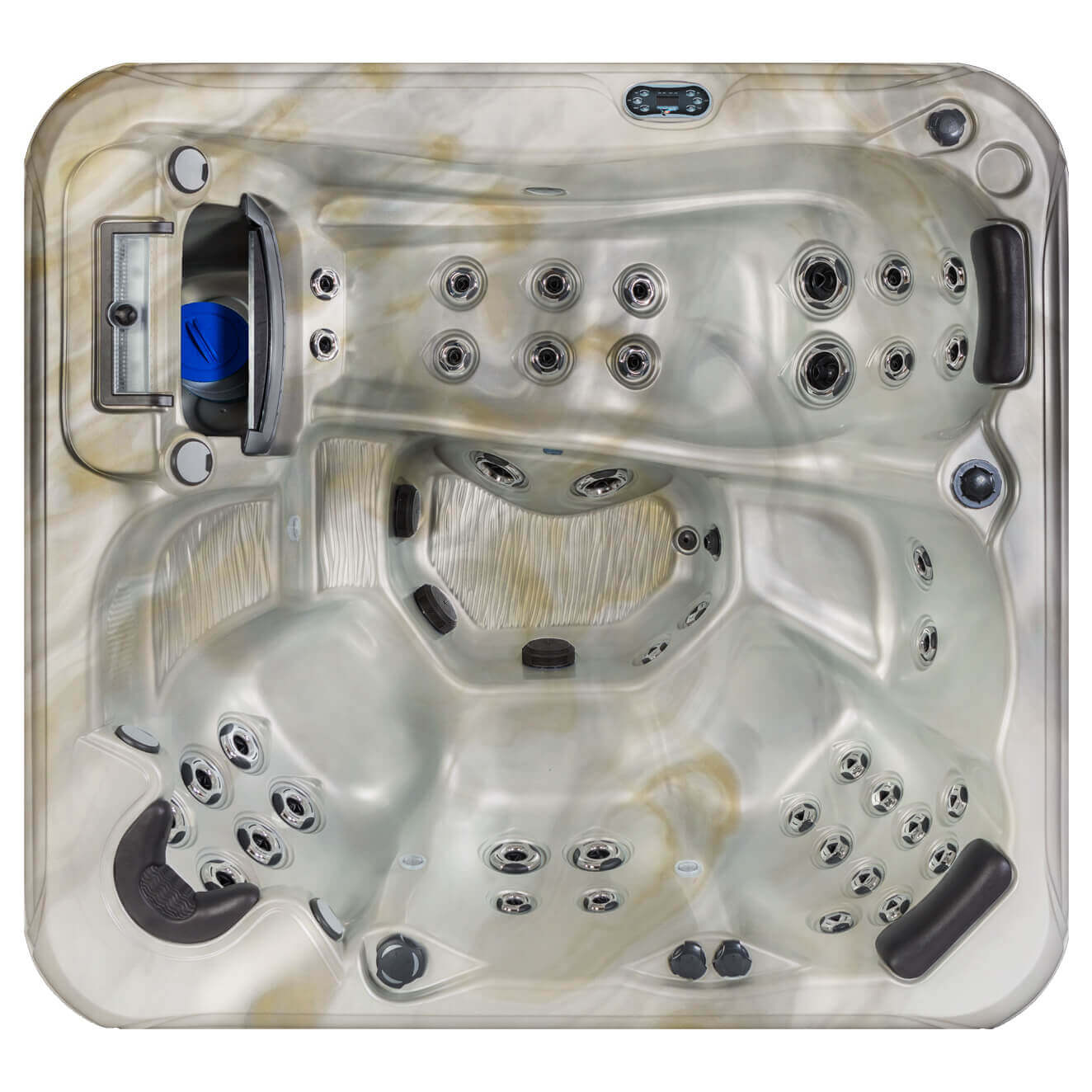 Smoky Mountains++
Luster Swirl Series+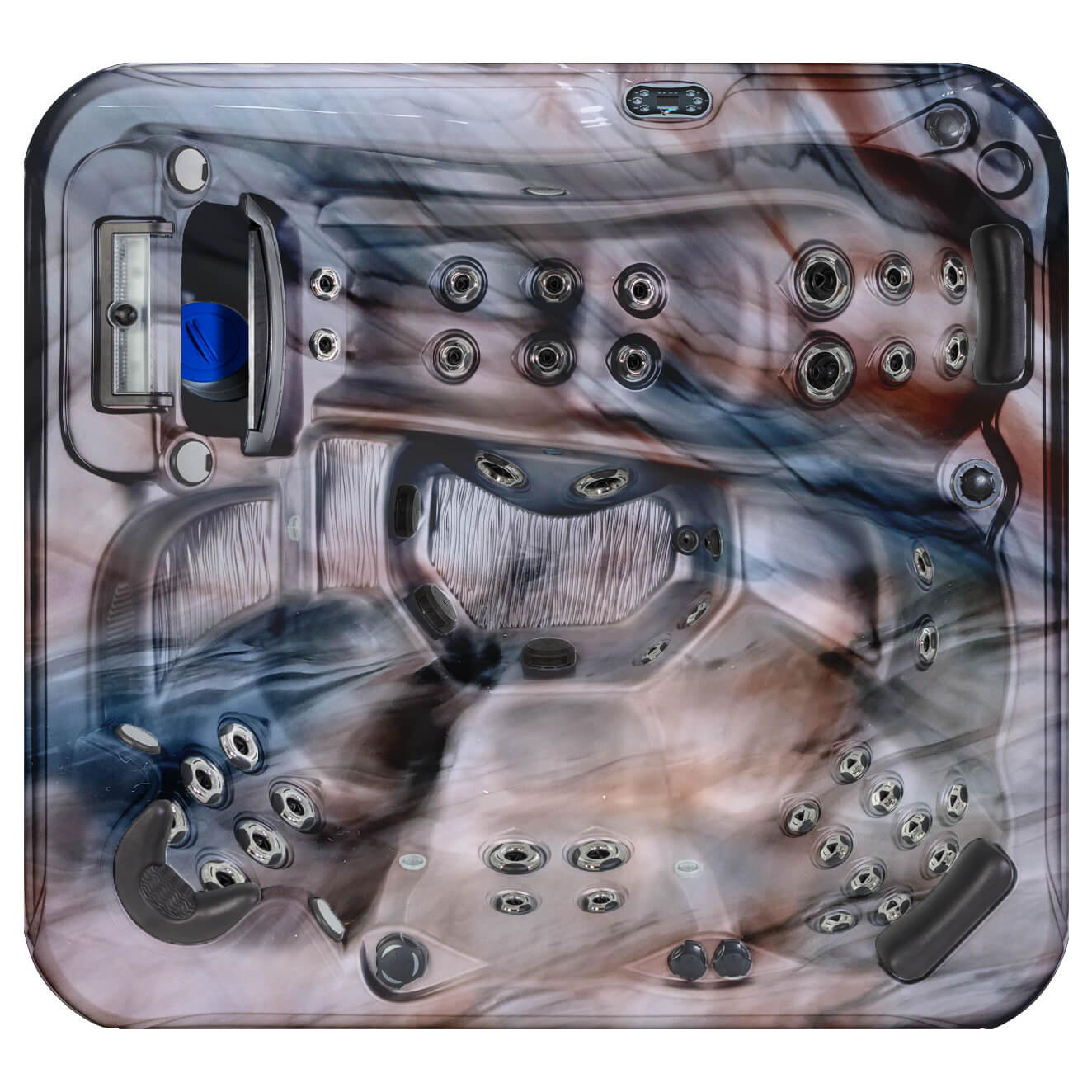 Tuscan Sun++
Luster Swirl Series+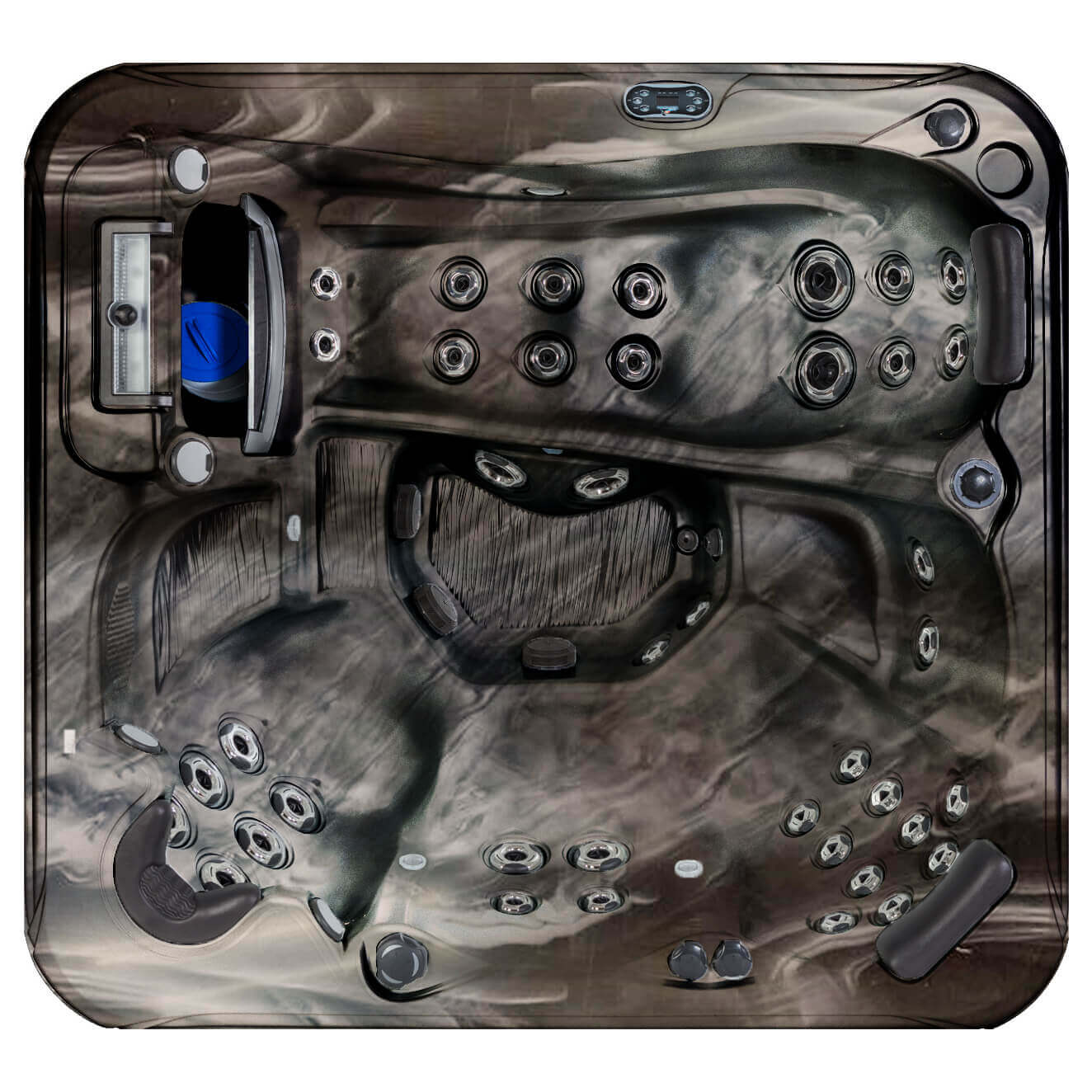 Midnight Canyon++
Luster Swirl Series+
Storm Clouds
Luster Swirl Series+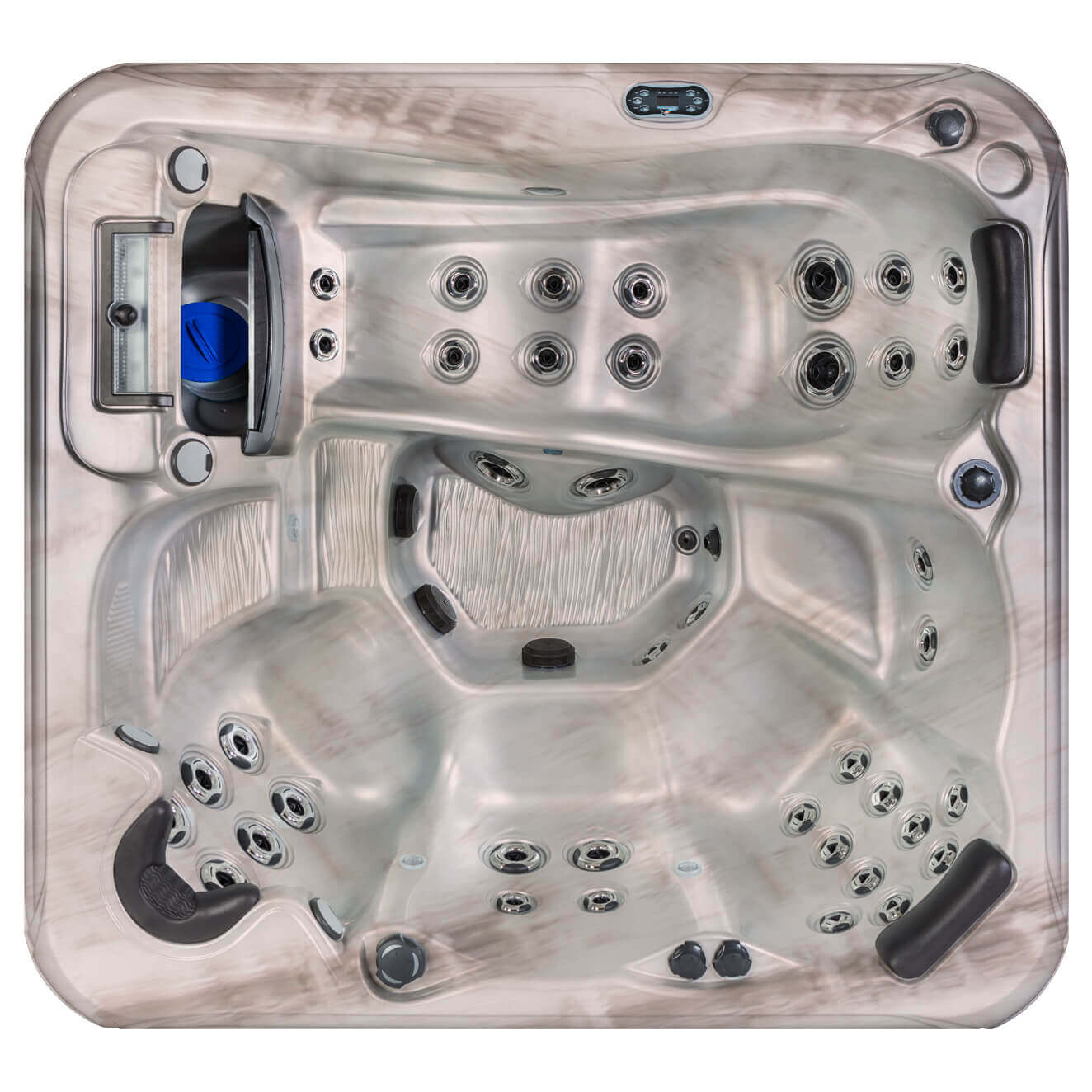 Glacier Mountain++
Metallix Series+
Get pricing for a Fiji 851B
To get pricing on our Fiji 851B hot tub, please fill out the form below. Once we receive your submission, we will connect you with a local authorized Tropic Seas dealer. They will be happy to assist you in your path to wellness!
Please note: Our team typically processes these within 24 business hours. Response time depends upon the dealer & may be delayed during holidays. Rest assured, we value your time and are committed to providing you with the best possible experience.