Innovative Technology
Redefine your hot tub experience with our revolutionary technology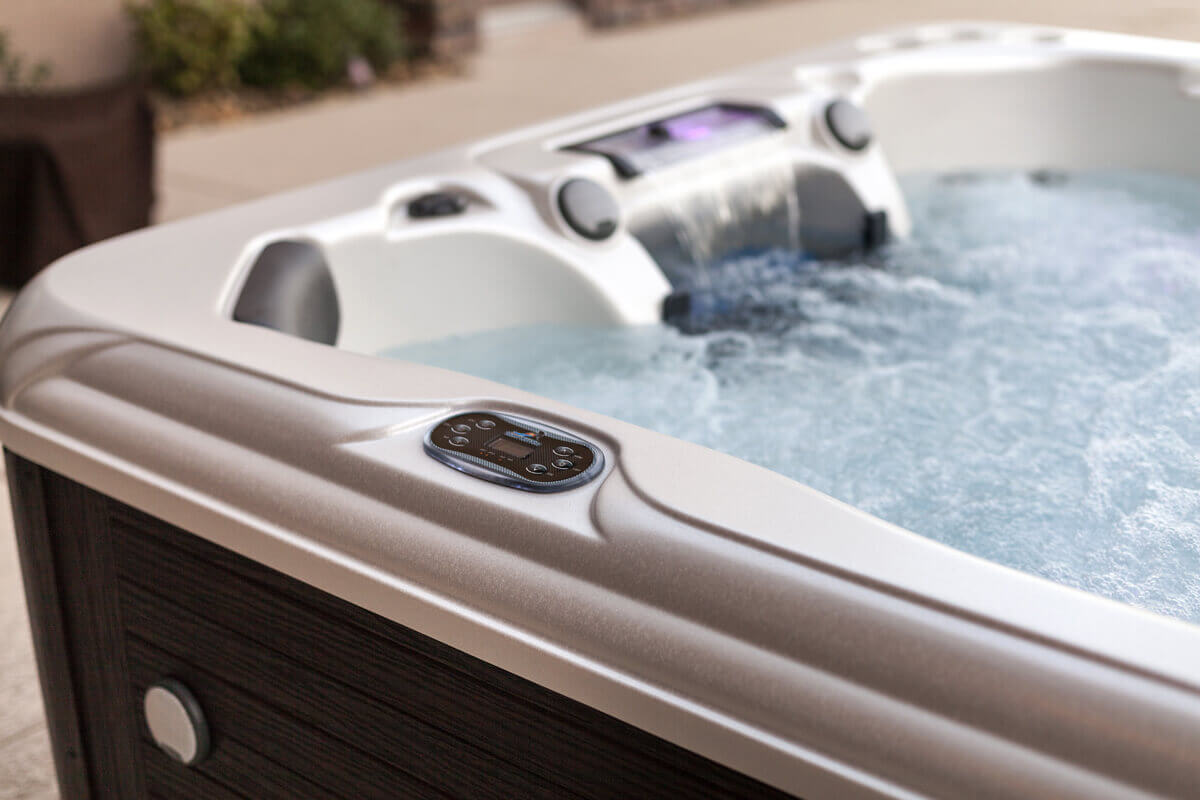 Digital Control with LCD Color Illuminated Topside
With this innovative topside control, taking charge of your spa has never been easier or more convenient.
Say goodbye to complicated manual controls and welcome a new era of user-friendly operation. Our digital LCD display provides a clear and intuitive interface that allows you to effortlessly navigate through the various features and functions of your Tropic Seas Spas. Whether you want to adjust the temperature, activate the jets, turn on the lights, or customize your spa settings, everything is just a touch away.
The illuminated topside adds a touch of elegance and sophistication to your hot tub experience. Our topside display ensures that you can effortlessly control and monitor your spa's settings with ease and confidence.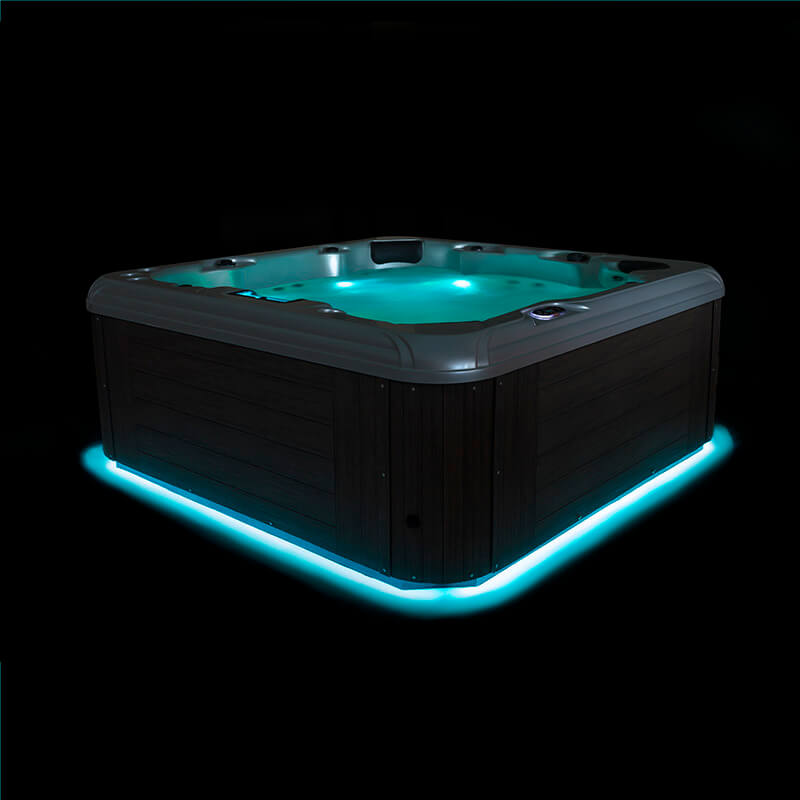 LED Lighting
LED Lighting provides a constant source of visual tranquility. Lighting and Color both play very important roles in our lives, whether we realize it or not. With many options to choose from, you can explore the lighting and color combinations that best fit your desires.
TropicStar LED Lights
The beautiful LED lighting system illuminates the texture and detail of the spa's interior. This LED light system can be set on one favorite color, or the colors can slowly fade from one to the other, creating a truly spectacular light show. These lights effortlessly highlight the water features.
Illuminated 12″ TropicFall
Day or night, this peaceful waterfall provides color therapy and soothing sounds of falling water. This creates a relaxing environment for you and your guests to enjoy.
Pacific Aqua Glow LED Lighting
Optional
The stunning glow of LED lights will illuminate your spa and bring the "wow" factor to your backyard. Whether you choose to have the lights rotate through the colors of the rainbow or stay on one color, you will enjoy relaxing in the glow while your muscles are massaged by the jets. For many years, people have believed that colors can affect an individual's emotions and even health. See for yourself if you feel calmer while sitting in the blue light or more optimistic in the yellow light. No matter what, you will enjoy seeing the Pacific Aqua Glow LEDs light up the night!
Worldwide WiFi App Module
Optional
Experience the ultimate convenience and control with the Balboa Worldwide App (bwa™), an innovative application designed to transform your hot tub experience. With this cutting-edge app installed on your smart device, you can now access and control your hot tub from anywhere in the world.
Whether you're relaxing in your backyard, lounging inside your house, or even traveling to distant destinations, as long as you can connect to your local WiFi network or have an internet connection on your smart device, the power to control your hot tub is right at your fingertips.
Imagine arriving home after a long day, and with a simple tap on your phone, you can have your hot tub heated and ready for you the moment you step into your backyard. Plan a spontaneous hot tub session while you're away and arrive to a perfectly warm and inviting oasis. The Balboa Worldwide App gives you the flexibility and freedom to enjoy your hot tub on your terms, wherever and whenever you desire.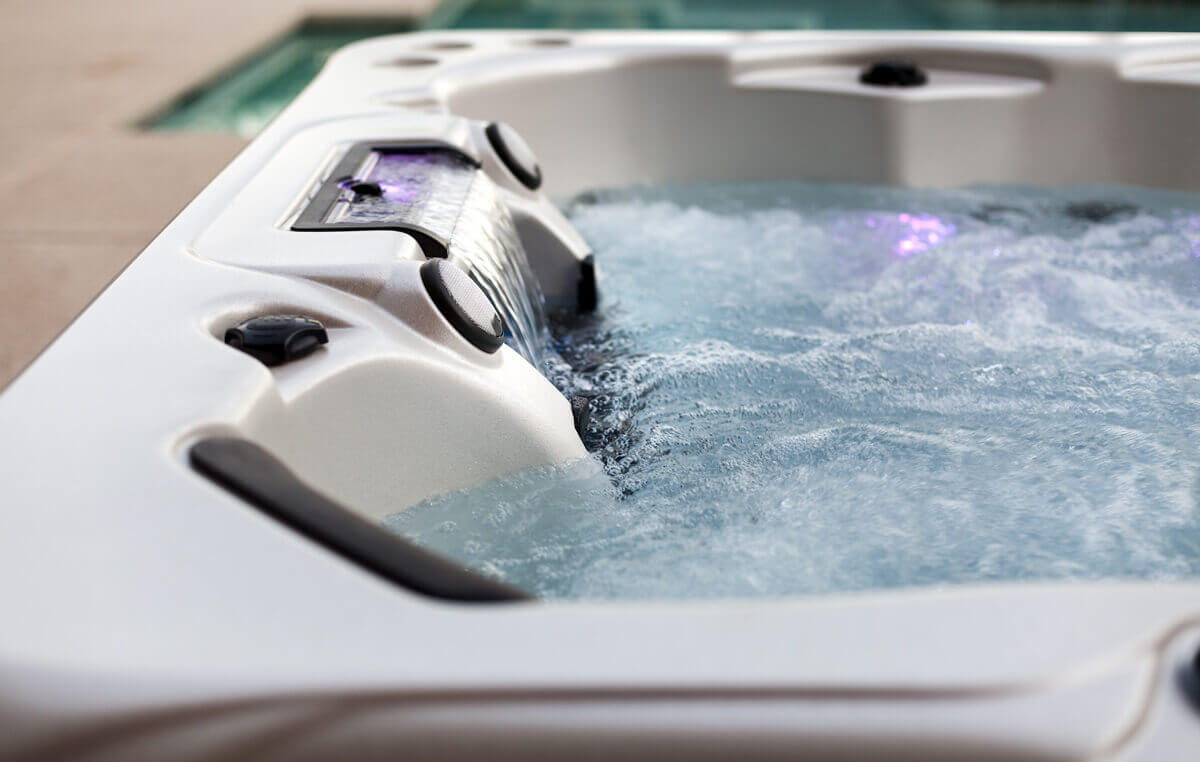 Water Purification Systems
Optix AOP
™
With a fully serviceable AOP unit, you can say goodbye to the hassle of replacing the entire unit. The indicator LEDs change colors, alerting you when it's time to replace the UV-C sanitation lamp. Combining a dedicated Corona Discharge (CD) ozone generator with UV-C technology, the AOP unit delivers a highly effective and efficient sanitation process that ensures your hot tub remains clean and safe for your enjoyment.
O3 Infusing Chamber*
This innovative system seamlessly integrates various cutting-edge technologies to deliver exceptional water quality. Combining the Nature2® option, Microfiltration, a high-efficiency Circulation Pump, Ozone, and the ProPure™ Mixing Chamber, this comprehensive system ensures that your water is purified, filtered, and perfectly balanced. Enjoy the peace of mind that comes with knowing your hot tub water is clean, clear, and free from impurities, providing you with the ultimate spa experience.
FROG® @ease™ w/SmartChlor™+++
This patented in-line system revolutionizes water care by seamlessly combining the benefits of Fresh Mineral Water™ with the self-regulating SmartChlor™ Technology. Experience the perfect balance of cleanliness, comfort, and convenience for your spa water like never before.
Stereo Systems
Complete your luxurious retreat with the addition of a Tropic Seas stereo system, bringing the perfect blend of relaxation and entertainment to your spa experience. Unwind, rejuvenate, and create a truly luxurious ambiance with the Tropic Seas stereo system, transforming your spa into the ultimate entertainment haven.
(Please note: The stereo systems are not available on the 531L model.)
Bluetooth® Music Experience
Bluetooth Receiver

AM/FM

USB

Auxiliary Input

(4) Speakers

Subwoofer
Auxiliary Input & Bluetooth Media Locker
Bluetooth Receiver

3.5mm Input for MP3 devices

(4) Speakers

Subwoofer
Optional (2) 3 in. Patio Speakers