Hot Tub Accessories
Enhance your soaking experience with our must-have hot tub accessories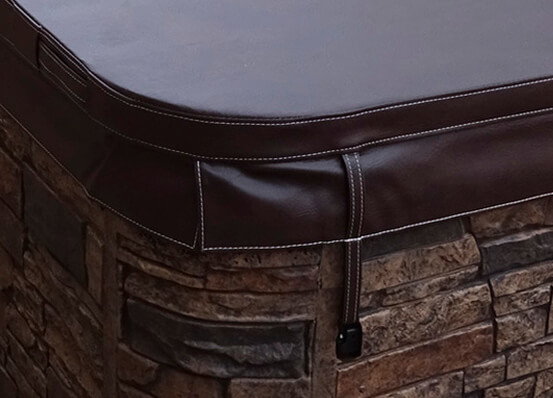 Hot Tub Covers
Weather Guard Covers by Tropic Seas Spas
Investing in a good cover is investing in the longevity of your hot tub!
Hot tub covers are an important part of extending the lifespan of your spa by protecting it from debris and severe weather conditions. Weather Guard Covers are an improvement to standard vinyl covers. These covers provide an updated look, an increased lifespan, and weigh 25% less than a standard cover.
Weather Guard Covers are made from polyester fibers and woven into a fabric. These fibers remain strong as the stitching weaves through them, unlike how vinyl is punctured by a needle and therefore weakened at the seams. This stitching process makes the Weather Guard Cover two times stronger where the seams meet and lead to better longevity and durability.
To protect the covers from moisture and harsh weather conditions they are built with a urethane backing. The backing gives the covers the needed support to provide heightened tear and abrasion resistance. Engineered to resist fading and withstand harsh weather conditions, this advanced material is also environmentally superior. Unlike traditional covers, our Weather Guard Cover does not absorb water, ensuring that your hot tub remains shielded from moisture damage. Invest in the ultimate protection for your hot tub and enjoy peace of mind knowing it's safeguarded by our superior Weather Guard Cover.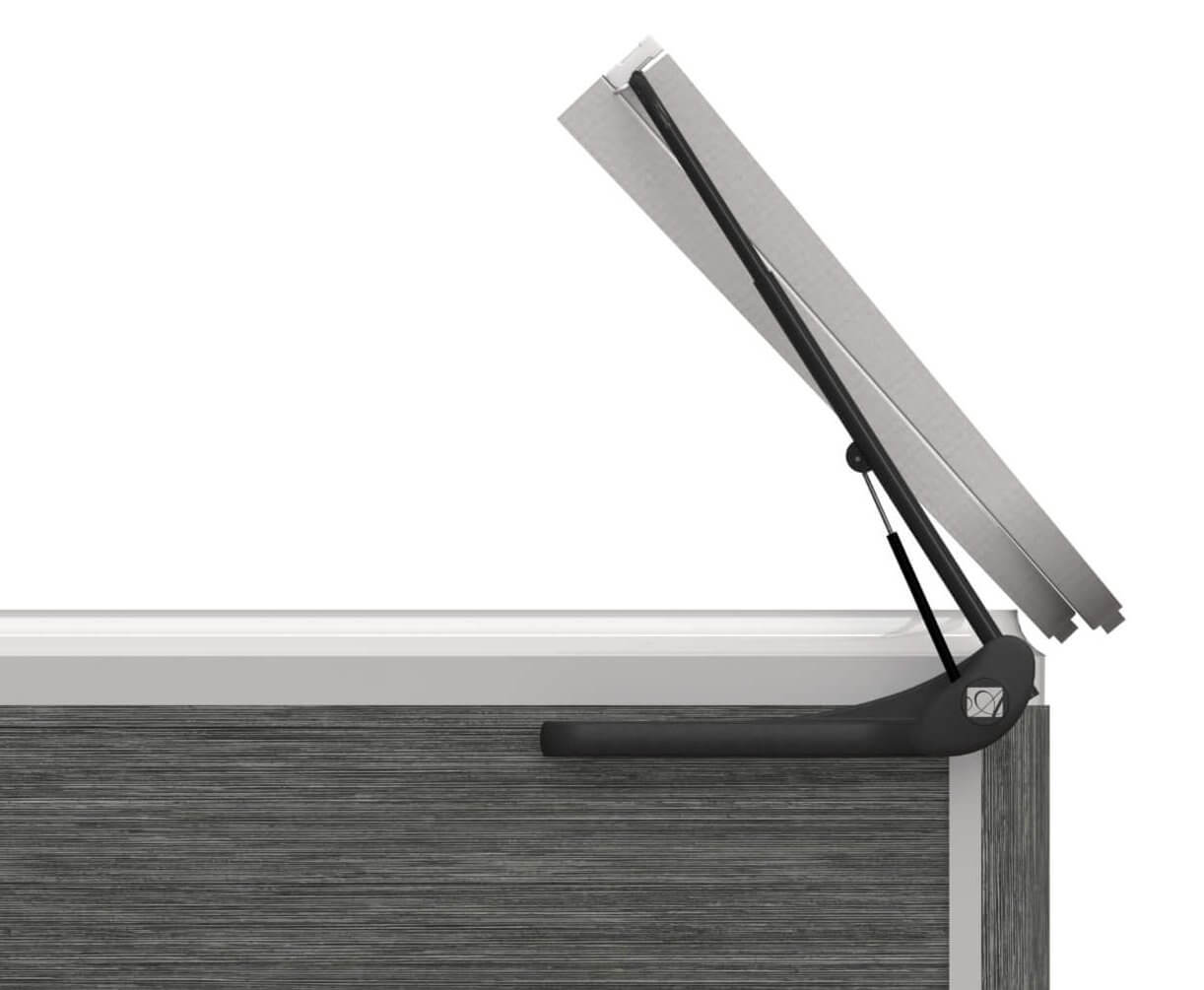 Hot Tub Cover Lifters
Simplify your hot tub experience with our hot tub cover lifters! We understand the hassle of removing and storing hot tub covers. Which is why we offer two convenient options: Hydraulic and Manual cover lifters.
With our Hydraulic Cover Lifter, effortlessly lift and lower your hot tub cover with a push, thanks to its hydraulic assist mechanism.
Alternatively, our Manual Cover Lifter provides a reliable and straightforward solution for easy cover removal.
Choose the lifter that suits your preferences and say goodbye to the inconvenience of struggling with your hot tub cover. Tropic Seas Spas has you covered!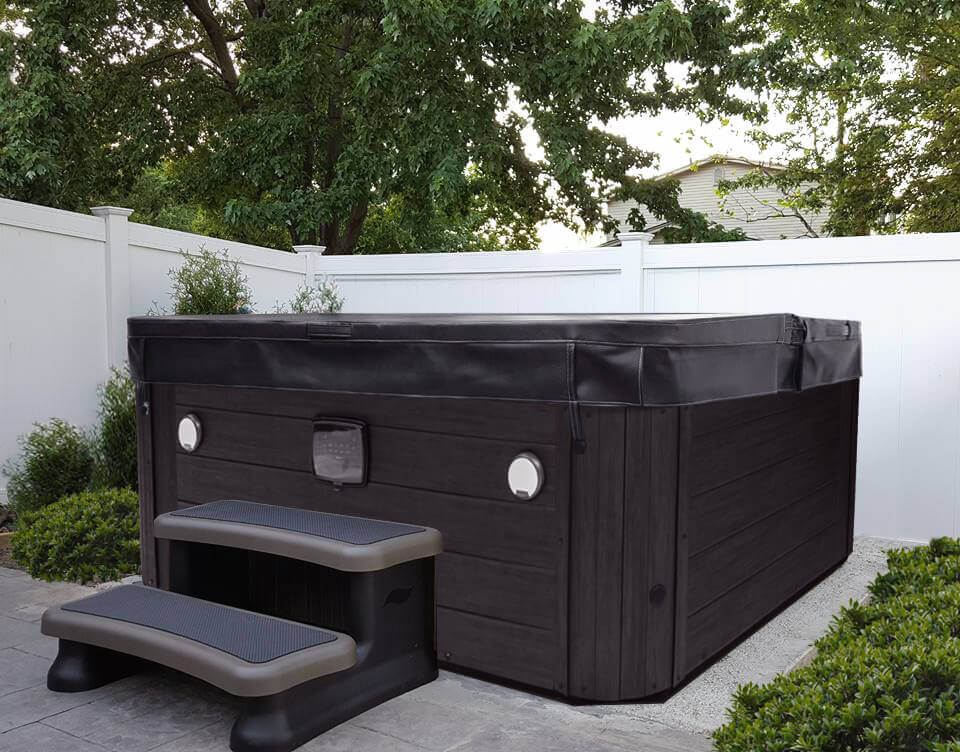 Hot Tub Steps
Upgrade your hot tub accessibility with our durable synthetic spa steps. At Tropic Seas Spas, we understand the importance of easy and safe access to your hot tub.
Our Synthetic Spa Steps are designed to provide both functionality and durability. Crafted to withstand the elements, these steps are built to last, ensuring long-term reliability.
Available in a variety of colors, including Grey, Java, Black, you can choose the option that best complements your hot tub's aesthetic. Experience the convenience and style of our hot tub steps and enhance your hot tub experience from the moment you step in.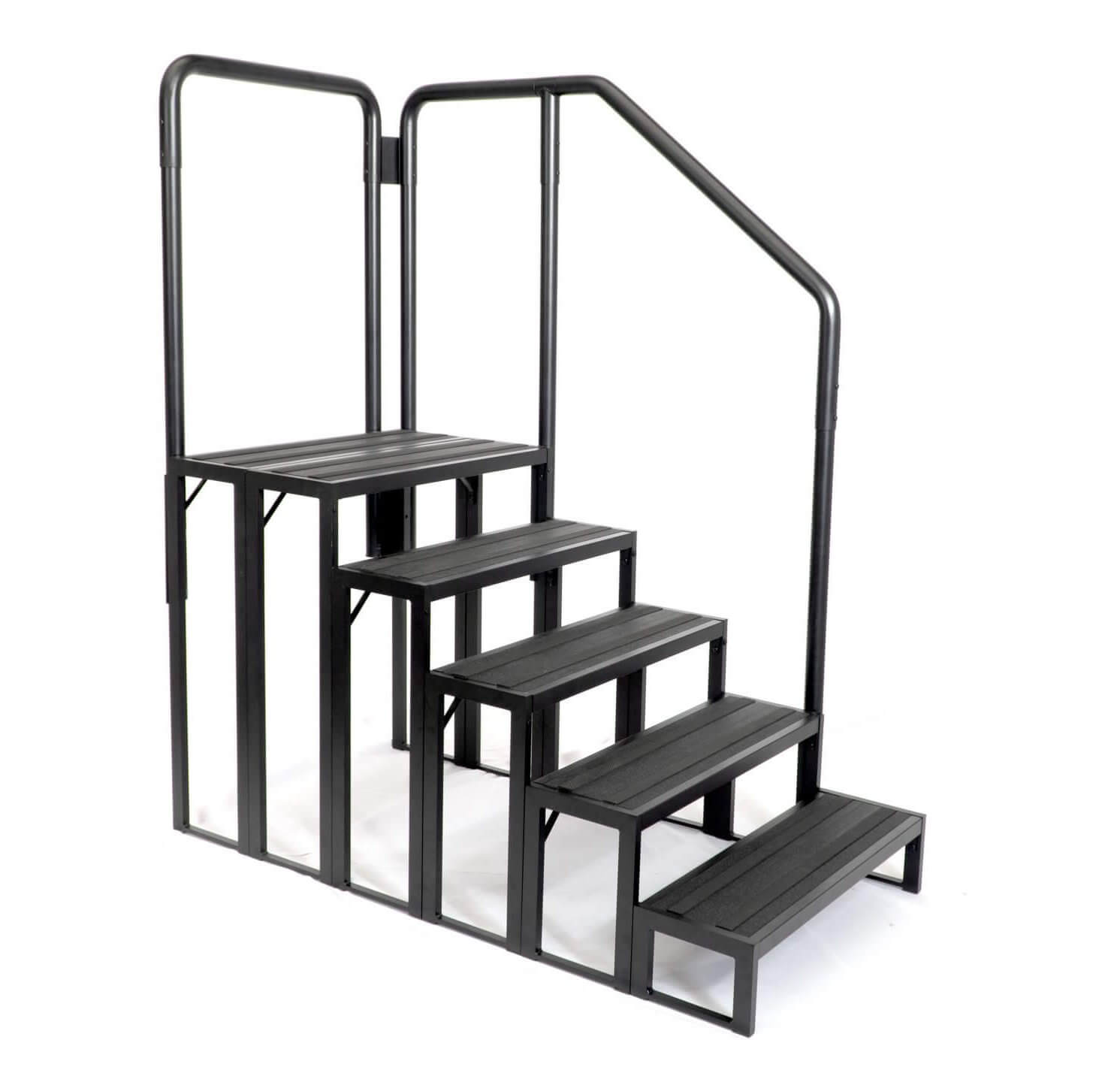 Swim Spa Steps
Effortless access to your above-ground swim spa. Designed to enhance the accessibility of your swim spa, our Tropic Pool Steps provide a reliable and convenient solution.
The black 5-step design features a side and back rail, ensuring stability and support as you enter and exit your swim spa. With a focus on functionality and aesthetics, these steps are crafted to blend with your swim spa's design seamlessly.
Experience the ease and safety of accessing your swim spa with Tropic Pool Steps and maximize your enjoyment of this aquatic oasis.