Water Features
Experience the therapeutic effects of our water features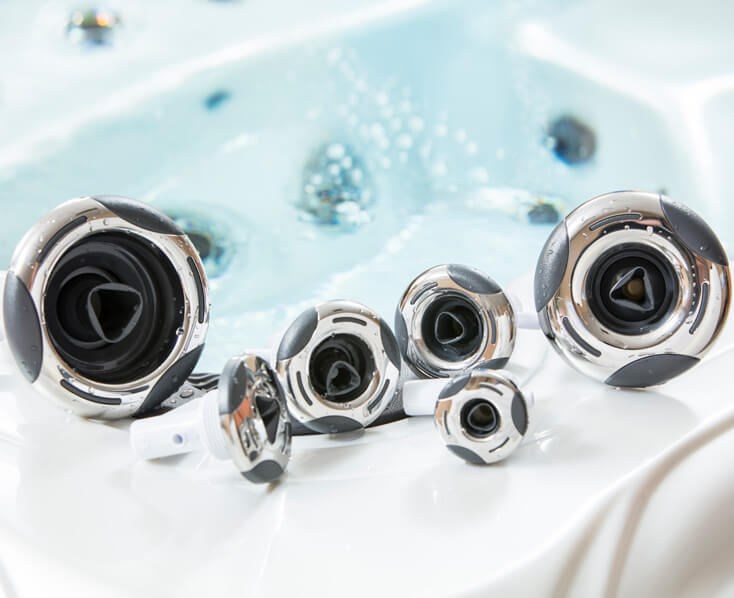 Hydrotherapy Jets
Hydrotherapy involves the use of water to aid in pain relief and maintain health. Every body is different, which is why we provide a variety of Stainless Steel jet options.
Treat yourself to the ultimate low back massage with our highly therapeutic Helix Directional Jets. Feel the tension in your neck and shoulders melt away while you enjoy the Neck Jets.
Stainless Steel Jets
All of our jets are stainless steel and graphite. They range in size and power performance to provide you with the perfect hydrotherapy massage:
5″ Helix Directional Jet
4.5″ Helix Directional Jet
3″ Helix Roto Jet
3″ Helix DirectionalJet
2.75″ Helix Jet
2″ Helix Directional Jet
Ozone/Drain Jet

Neck Jets
Treat yourself to the ultimate neck and shoulder massage with these revolutionary jets. This innovative design features powerful jets that relieve tightness and relax muscles, melting away tension and pain in a matter of minutes.
One soothing moment enjoying the neck jets and you will agree that it is superior to any other shoulder or neck massage!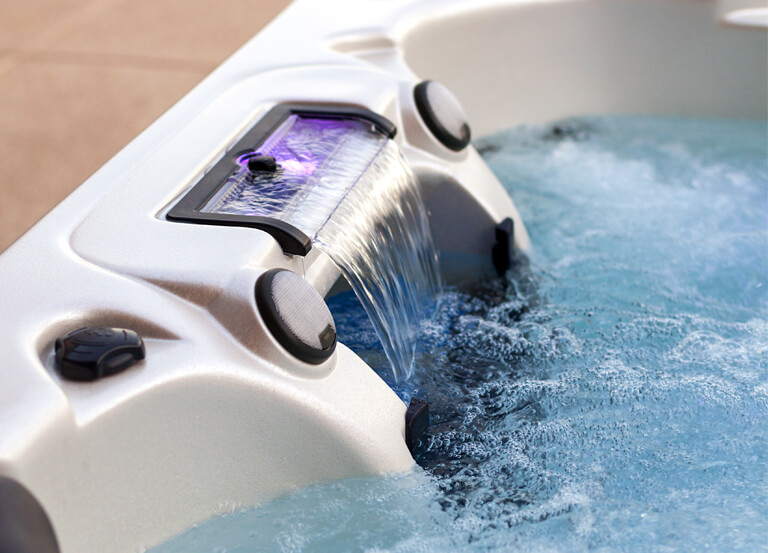 TropicFall
Listen to the soothing sound of falling water while you sit back enjoying a powerful massage. Water can enhance the power of meditation and relaxation. Water meditation can help cleanse your mind and reduce stress on your body. It encourages a sense of weightlessness and comfort.
Pillowfalls provide a constantly available source of visual and auditory tranquility. Water pours from the spa pillow, creating a soothing waterfall with all its tranquil effects. Simply enjoy the serene sound of the falling water or nestle under and feel the hot water sweep down your neck and back.
Illuminated 12″ TropicFall
Add a beautiful lighted ambiance to your Tropic Seas hot tub. With the optional LED lighting systems, the TropicFall is infused with LED light, creating a serene experience.
Day or night, this peaceful waterfall provides color therapy and soothing sounds of falling water. This creates a relaxing environment for you and your guests to enjoy.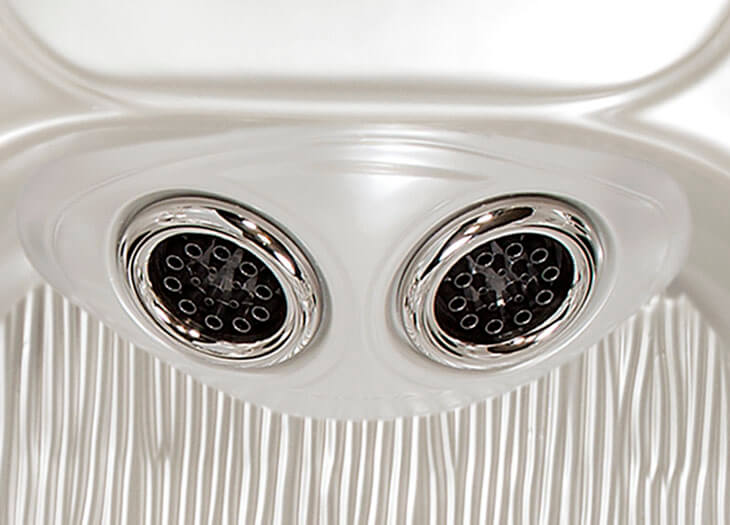 Dual Aqua Foot Jets
Treat yourself to the ultimate foot massage with the highly therapeutic Dual Aqua Foot Jets. This innovative design features two powerful jets that relieve tightness and relax muscles, melting away tension and pain in a matter of minutes. One soothing moment enjoying the Dual Aqua Foot Jets and you will agree that it is superior to any other foot massage. (861L & 859B Model Only)