Hot tub features
Discover the remarkable qualities & features that set Tropic Seas hot tubs apart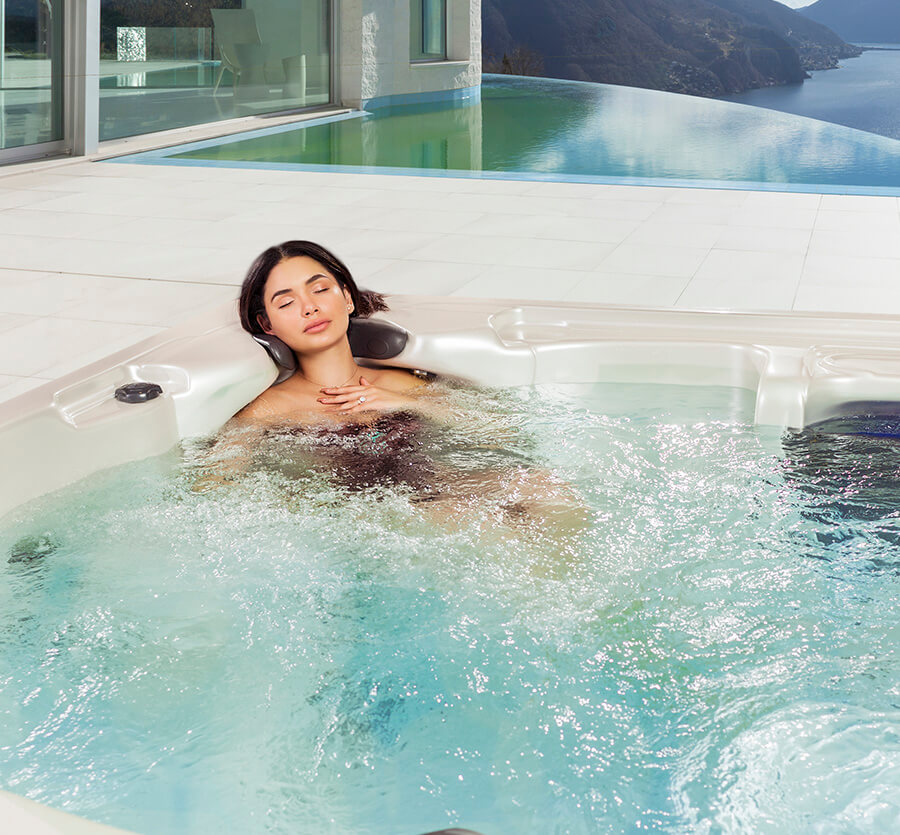 Elite Upgrade
Circulation system with MicroFilter | Full Foam | All Acrylic Colors
While our standard offering is already impressive, our elite upgrade takes your hot tub experience to unparalleled heights. Experience the pinnacle of luxury with our Elite Upgrade option, featuring an exceptional Circulation System with Microfilter, Full Foam insulation, and the freedom to choose from a stunning array of alluring Acrylic Colors.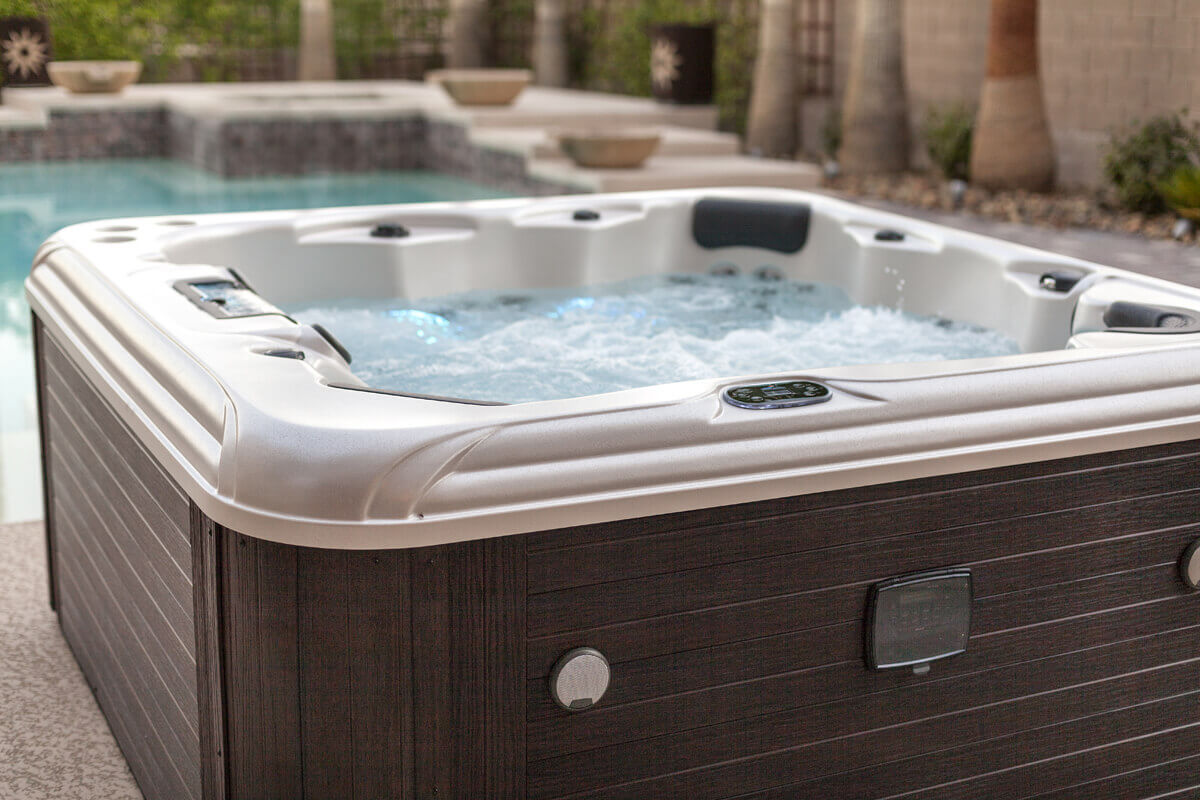 Quality Construction
Where meticulous craftsmanship and top-notch materials combine to create a masterpiece of durability and longevity. Our hot tubs are built with precision and attention to detail, ensuring that every component, from the sturdy frame to the resilient shell, is designed to withstand the test of time. Experience the peace of mind that comes with owning a hot tub renowned for its exceptional construction and robustness.
Construction, cabinetry, acrylic shell, ergonomic design, & warranty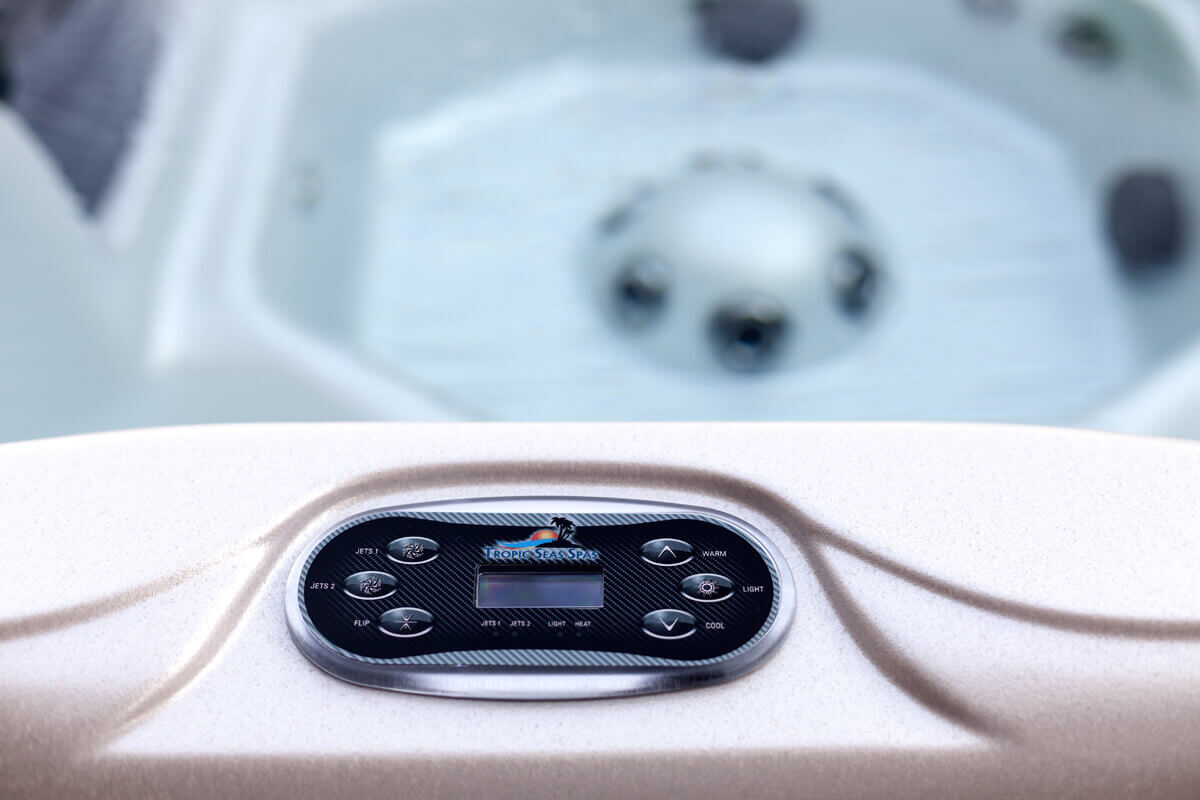 Innovative Technology
Where cutting-edge technology seamlessly blends with luxurious comfort. Our hot tubs feature state-of-the-art advancements that enhance your hot tub experience, such as intuitive touchscreen controls for effortless customization, energy-efficient heating systems that save you money, and advanced filtration systems for crystal-clear water. Indulge in a world of innovation as you immerse yourself in the ultimate relaxation experience.
Digital control, filters, LED lights, Worldwide WiFi app module, water purification systems, stereos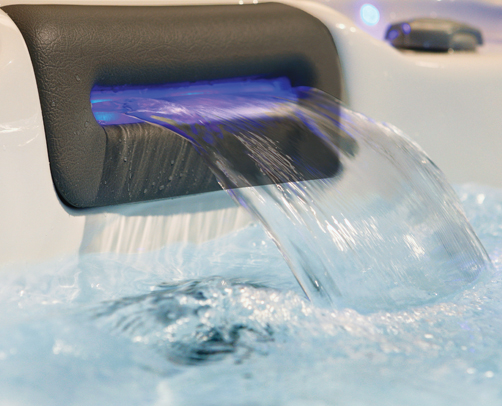 Water Features
Unleash the captivating power of water with our mesmerizing water features. Divulge in a tranquil oasis with cascading waterfalls that create a soothing ambiance, adjustable jets that deliver a targeted and invigorating massage, and LED lighting systems that create a visually stunning spectacle. Let the gentle sounds and mesmerizing visuals of our water features transport you to a realm of serenity and rejuvenation.
12″ TropicFall, Stainless steel/graphite jets, Dual aqua foot jets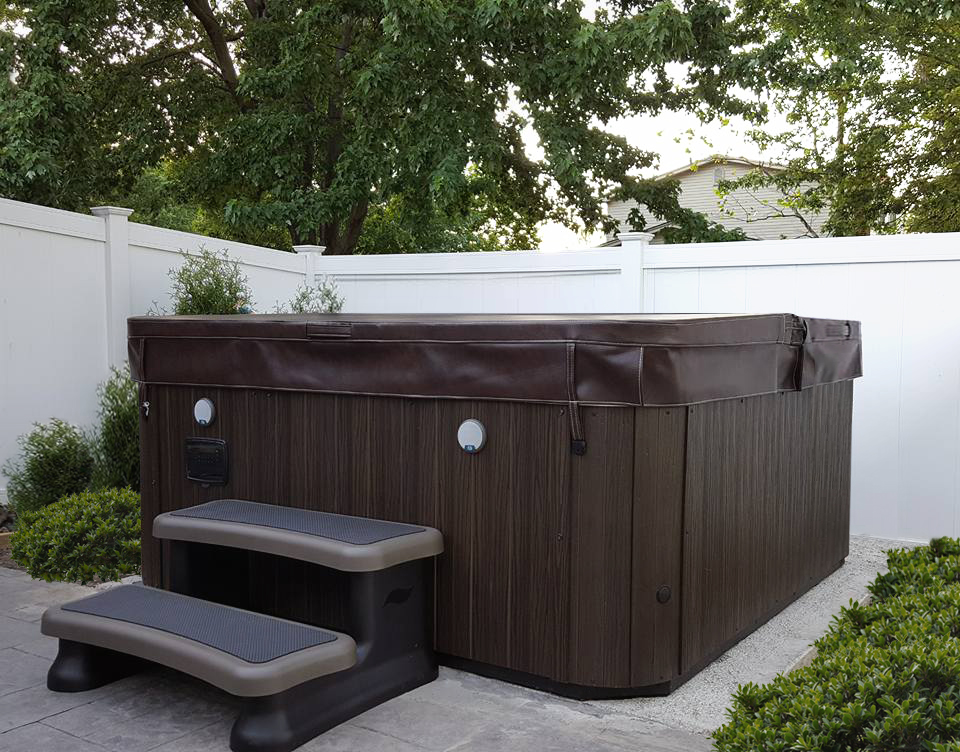 Hot Tub Accessories
Elevate your hot tub experience with our premium accessories, including high-quality covers, convenient cover lifters, and stylish hot tub steps. Protect your hot tub and enhance its insulation with our durable covers. Effortlessly remove and replace them with our easy-to-use lifters. Add a touch of elegance and safety with our sleek hot tub steps. Discover the perfect combination of functionality and style to enhance every aspect of your hot tub ownership!
Hot tub covers, cover lifters, hot tub steps, Tropic Pool steps